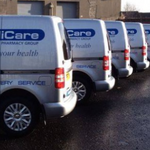 Michael Guerin registered as a pharmacist in 1987 and acquired his first pharmacy in 1988. Since then the business has continued to grow and today MediCare operates 53 busy high volume retail pharmacies which are located in some of the most socially deprived areas of Northern Ireland. Employing over over 700 staff, including 100 pharmacists, MediCare is the biggest indigenous pharmacy group in Northern Ireland. Our head office and distribution centre, comprising of over 60,000 sq ft of warehousing, is located at Montgomery Road in East Belfast.

.
Our motto "Caring for your Health" expresses our business ethos to deliver to patients and customers the services and medicines they require in the most efficient and effective manner possible.
Pre-Registration Programme
As a Pre-Registration student with MediCare Pharmacy Group, you will gain a wide range of experience, not just in all areas of pharmacy practice but you will also be exposed to the very latest in information technology and best business practice. Our Pre-Registration students benefit from participating in MediCare's own in-house training course which is now well established as an integral part of our overall staff training programme. Our training is designed to complement the Pre-Registration Training course prescribed by the Pharmaceutical Society NI.
Careers @ MediCare
Through our strategy of training staff and presenting our pharmacies in key locations to the highest standards, we are looking forward to the MediCare Pharmacy Group playing a leading role in the pharmaceutical profession to meet the challenges of working in the new multidisciplinary setting. Find out more on our 'Careers' page.
Our Pharmacies
MediCare Pharmacy Group has over 50 pharmacies across Northern Ireland. To find your closest store, please select the store locator under the 'Contact Us' page.
Our Services
We pride ourselves on the level of service we deliver and continue to deliver for our patients. The core competencies of efficient dispensing within a safe and regulated environment are always a priority and we have managed to develop these services by listening to our patients' needs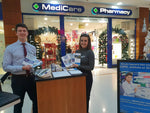 Employing over 700 staff, including over 100 pharmacists, MediCare is the biggest indigenous pharmacy group in Northern Ireland.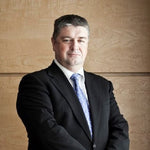 Michael Guerin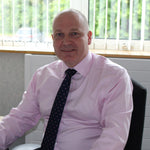 Michael Geddis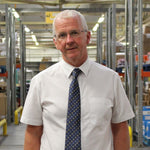 Aidan McKegney